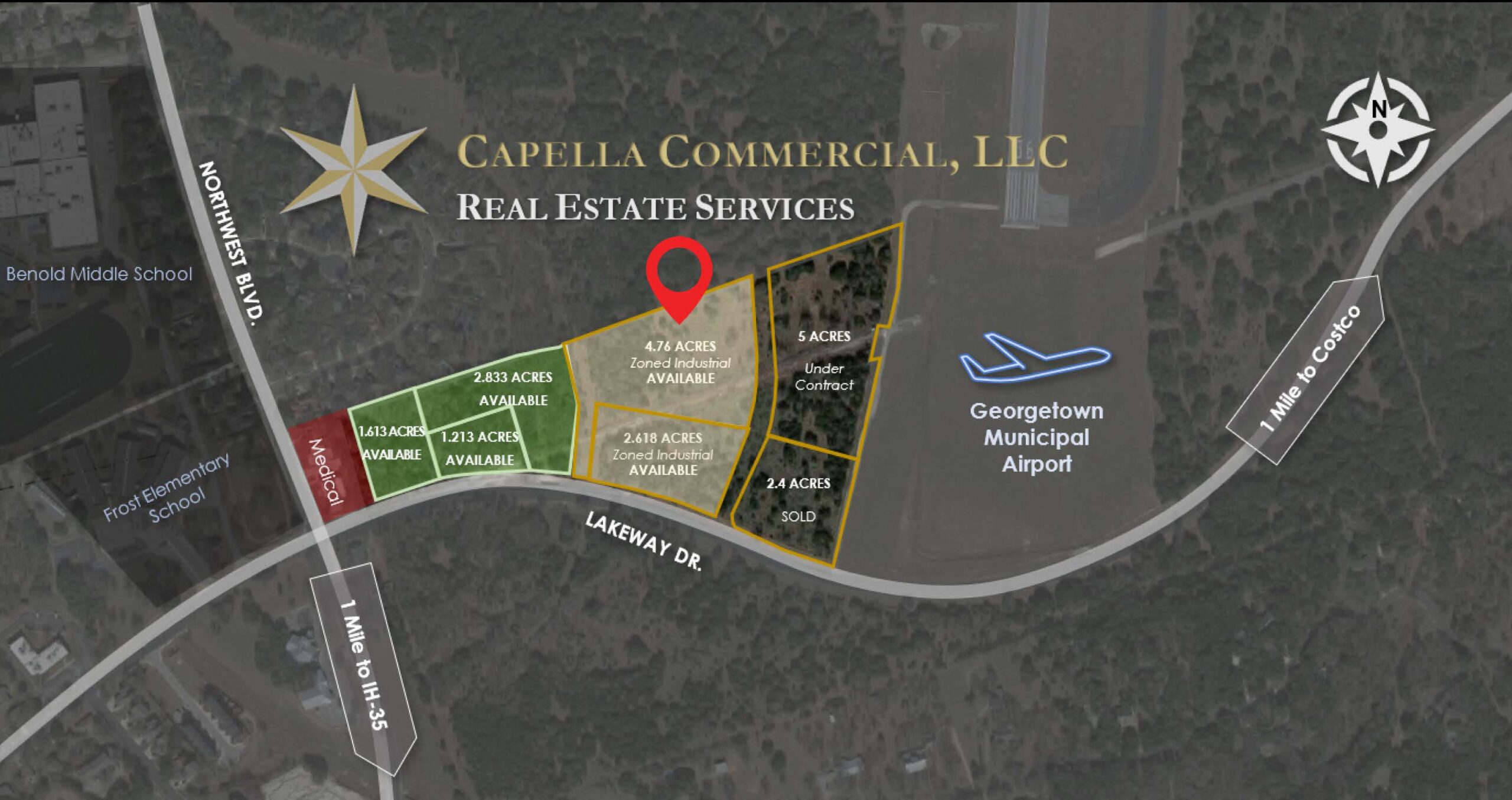 Property Details
Property Zip Code:
Property Area:
Downloadable Information
Property Description
951 Lakeway Dr., Williamson County, Georgetown, TX 78628
Located at the SW border of the Georgetown Municipal Airport, one mile West of I-35
4.76 Acres Industrial Zoned
60%-65% Impervious Coverage
250 linear feet of frontage on Lakeway Drive. Access from Lakeway Dr.
The City of Georgetown has installed new utility lines along Lakeway Dr. to accommodate the planned COSTCO at the northwest corner of Lakeway Dr. and I-35, one mile from the site.
18" waterline along the North side of Lakeway Dr.
21" wastewater along the South side of Lakeway Dr.
PEC electric